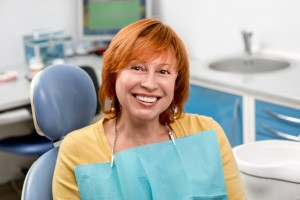 Milwaukee's Dr. Barry R. Franzen, DDS, is more than a dentist. He's a highly recommended, trusted prosthodontist specializing in cosmetic, restorative and implant dentistry. What does that mean for you? Keep reading to learn more about what the top Milwaukee prosthodontist and cosmetic dentist has to offer you and your family.
The Prosthodontist, Cosmetic and Implant Dentist that Helps Milwaukee
Dr. Franzen has decades of experience helping our Milwaukee neighbors achieve excellent oral health while also realizing their smile goals. You know he's a prosthodontist that specializes in cosmetic, restorative and implant dentistry — but what are the differences, really? Let's look into each area of dentistry a little more.
Prosthodontists Replace Missing Teeth
Prostho means replacement, and dontist is related to the teeth. A prosthodontist, therefore, replaces teeth that have been lost for whatever reason. When anything in the mouth needs to be replaced, a prosthodontist like Dr. Franzen is the expert to turn to. Options in prosthodontics include:
Because prosthodontists must undergo three years' extra training, they're equipped to handle a variety of complex dental issues, like reconstruction following oral cancer, therapy for problems with the jaw, treating traumatic injuries, snoring and sleep disorders and cleft palates.
Cosmetic Dentistry Improves Aesthetics of Smile 
While a prosthodontist's aim is to improve the function of your smile, the cosmetic dentist's focus is on its aesthetics. Dr. Franzen is an expert in combining the two aspects of dentistry, drastically improving the way the teeth work, while also enhancing their look; porcelain crowns are a perfect example. The trusted doctor has brought dazzling smiles to Milwaukee residents for years by offering the following services:
Restorative Dentists Help Save Your Natural Teeth
Unless your teeth are already missing or have experienced severe decay or other problems significant enough to require replacement, you may benefit from restorative dental care. This area of dentistry focuses on saving the natural tooth when possible — and it's another one of Dr. Franzen's areas of expertise. Services in this field include:
Schedule Your Appointment with Dr. Franzen Today
If you need the services of an excellent prosthodontist, restorative, implant or cosmetic dentist, what are you waiting for? You know who Milwaukee trusts with its smiles. Call us to request your appointment with Milwaukee cosmetic dentist Dr. Franzen today. We accept patients from West Allis, New Berlin, Wauwatosa, Brookfield and beyond. Take a step toward a smile that functions and looks better today!