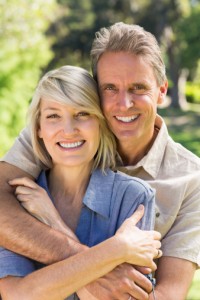 It's safe to say that no one enjoys the feeling of realization that comes with discovering you've wasted valuable time and money on dental work. That is among the many reasons that Milwaukee, WI prosthodontist Dr. Barry R. Franzen places special emphasis on doing things right the first time, giving his patients the undeniable advantage when it comes to their dental restorations. While many general dentists may pursue the training necessary to perform restorative procedures, only a prosthodontist like Dr. Franzen possesses the expertise and experience required to surgically place and restore high-quality dental implants, the most popular type of dental restoration today.
Top Factors to Consider When Selecting a Dental Implant Specialist
When your car requires extensive repairs in order to work properly, you trust a trained mechanic to do the job right. When the wiring in your home begins to cause problems, you seek out the help of a licensed electrician. If a routine screening with your doctor reveals a potentially cancerous lesion, you are referred to an oncologist. You trust specialists with the most important aspects of your life because you know that they are extensively trained, reliable, trustworthy, and experienced. This leads us to a single question: Why would you see anyone other than a prosthodontist for dental implants?
A prosthodontist is an oral healthcare professional who specializes in the replacement of missing teeth, utilizing the latest in restorative technology to repair and transform smiles damaged by injury or disease. Dr. Franzen is a prosthodontist with 30 years of dental implant expertise and a genuine passion for helping his patients achieve healthy, beautiful smiles. Whereas general dentists perform an average of only 15 dental implant placements each year, Dr. Franzen performs approximately 300.
Though all prosthodontists must undergo extensive training in order to perform the intricate surgeries associated with implant dentistry, not all of them are created equally. When choosing a dental implant specialist, pay close attention to the credentials the doctor has earned throughout the course of his or her career. Dr. Franzen has been recognized by the International Congress of Oral Implantologists (ICOI) and is a longstanding member of the American College of Prosthodontics, the Academy of Osseointegration, and the Milwaukee Odontological Society, among many others. In fact, Dr. Franzen has been a key international lecturer on the subject of implant dentistry for more than 15 years.
Schedule Your Implant Dentistry Consultation
Whether you are currently searching for a dental implant specialist in Milwaukee, WI or you'd simply like to learn more about the benefits of dental implants as a tooth replacement option, Dr. Franzen is here to help. Contact us at our state-of-the-art dental practice today to schedule your consultation, and discover for yourself what a difference Dr. Franzen's experience, accreditation, and skill can make in your life. We look forward to helping you improve your oral health, your smile, and your general well-being with our all-encompassing menu of restorative dentistry solutions. Our Milwaukee dental office warmly welcomes families from throughout the surrounding areas as well, including Wauwatosa, West Allis, Cudahy, Greenfield, Whitefish Bay, and beyond.