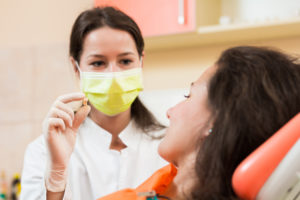 Have you ever had a toothache that was so annoying that it threatened your sanity? Toothaches are the worst! They can make it difficult to enjoy your favorite foods, and they can be an irritating distraction as you're going about your everyday activities. Unfortunately, sometimes a toothache is a signal that you need to head to your dentist for a tooth extraction in Milwaukee. Learn what circumstances might make extraction necessary.
When Extraction Is the Best Option
Some people are fortunate enough to have teeth that last their entire lifetime, but for other people, it becomes necessary to remove teeth. Extraction might be necessary when:
A tooth is so badly damaged or decayed that a crown cannot save it. Damage and decay may be because of accidents, poor oral care, or certain diseases that affect oral health.
There is not enough bone to support the tooth. This may happen because of periodontal disease.
There is crowding in the mouth and a tooth needs to be removed so other teeth can fit together properly. This is commonly the case with wisdom teeth.
How to Avoid Tooth Extraction
Sometimes, surgical extraction is inevitable. However, you can decrease the chances that you'll have to go through this procedure. The most important thing you can do is be aware of what is going on in your mouth. If you notice any of the following symptoms, schedule an appointment with your dentist in Milwaukee as soon as possible:
Sharp, constant, or throbbing pain centered around a certain part of your mouth.
Swollen and painful gums.
Pain when pressure is applied to a certain tooth.
A bad taste in your mouth that comes from an infection.
If you ignore any of these situations because you dread going to the dentist or because you hope the problem will go away on its own, you risk that the damage will become worse. The sooner you go to the dentist, the greater the chances that the experienced team at Dr. Franzen's office will be able to save the tooth that is causing the problem.
Regular visits to your dentist can also play a pivotal role in keeping teeth in your mouth. Staying on top of oral care can prevent periodontal disease from getting to the point where your teeth loosen and require extraction. Your dentist will also recommend crowns and bridges to protect decayed teeth and prevent further damage.
If, despite your best efforts to prevent it, tooth extraction does become necessary, listen to your dentist's advice and recommendations so you can get back to having a fully functional mouth as soon as possible.
Tooth extraction can be necessary for your oral health, but it is oftentimes avoidable if you regularly visit the dentist and are diligent about taking care of your teeth.
About the Author
Dr. Barry R. Franzen is an expert in dental implants, restorative dentistry, and cosmetic dentistry. He and his team work hard to help their patients achieve gorgeous smiles and, more importantly, excellent oral health. If you think you may need a tooth extraction or have other concerns about your oral health, get in touch with his office at 414-543-5432.