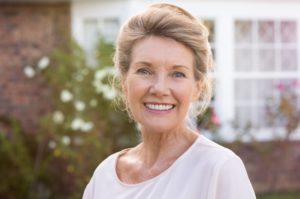 As we age, many transformations can occur. Our hairline recedes, we gain weight more easily, but according to your dentist, one of the most pronounced changes occurs in our mouth. Aging can actually cause the gum line to recede, leaving more of our tooth exposed and appearing longer than usual. With this information in mind, it's incredibly important to reevaluate our current habits and determine what can help the gum line from receding less.
Luckily, there's always periodontal therapy in Milwaukee in the event we don't catch it in time.
How Vulnerable Are You to Gum Disease?
While habits can be made to improve your gum line, it's important to recognize how susceptible you are to a receding gum line first. This way, you and your dentist can better create a plan that works.
For example, your vulnerability to gum disease can widely vary depending on your genetics. Gum disease can easily be passed down through your family, so if your grandparents had issues with receding gums, chances are you will too. Hormones can also influence the impact on your gums, particularly if you're female. Fluctuations that occur during pregnancy, puberty, and menopause can cause the position of your teeth and gums to shift.
Now, let's look into what habits you can change and what treatments you can seek to reduce your gum recession.
What Habits Can You Change?
A common cause of receding gums is tied to your at-home oral care. Patients who brush their teeth for too long or with too much force are often met with longer teeth and less gum. It can also be caused by using a brush with bristles that are too hard or rough on the gums. The next time you brush, make sure you aren't applying too much force. Consider buying a brush with soft-bristles; you'll still be able to remove plaque easily. Make sure to not brush any longer than two minutes at a time.
Another common factor is tobacco use, one of the main causes of gum disease. Both smoking and chewing tobacco dramatically increase your chances of developing the condition, so speak with your doctor about how to quit to improve your gum line.
Additionally, receding gums can also appear when:
You have untreated periodontal disease
You have crooked teeth (which distributes bite force unevenly)
How Can Periodontal Therapy in Milwaukee Help Your Smile?
Through the practice of root planing and scaling, your prosthodontist can remove infected and damaged tissue in your gums, reducing the appearance of long teeth. This will give it the chance to effectively regenerate and improve your smile's appearance. Periodontal therapy also works to prevent tooth loss, an issue very common among older patients.
There's no reason to fear deep cleaning; it can save your smile and help you keep your teeth for years to come. Schedule an appointment with your prosthodontist in Milwaukee today to learn more!
About the Author
Dr. Barry R. Franzen earned his DDS degree from the Marquette University School of Dentistry. He went on to earn his prosthodontic training at the University of Missouri and Truman Medical Center. To learn more about his expertise in periodontal therapy or about his practice, contact him through his website.