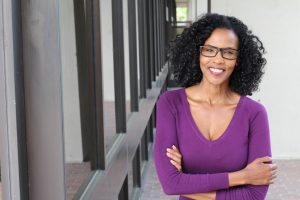 If you find yourself hiding your teeth when you first meet someone or when someone takes a photo of you, it's likely that you're not confident about your smile. Whether your teeth are discolored, misaligned, chipped, or even missing, cosmetic dentistry offers procedures that can help you obtain the smile you've always wanted. Dr. Barry R. Franzen, your experienced Milwaukee dentist, discusses how cosmetic dentistry can enhance your smile.
Is Cosmetic Dentistry Right For Me?
Every patient has different desires and goals for their smile, and Dr. Franzen takes the time to really determine what you'd like to accomplish for your teeth. We'll start with a consultation and examination to determine your needs, and then Dr. Franzen will recommend the best treatment procedures to create your dream smile.
You might be surprised that you have options to choose from, or that problems you thought required extensive treatment are not so daunting after all. For example, did you know that porcelain veneers are capable of correcting slight tooth misalignment?
How Dr. Franzen Can Enhance Your Smile
Cosmetic dentistry not only improves the appearance of your smile, it also improves the function. This requires both skill and artistry and Dr. Franzen has over 25 years of experience in designing dream smiles. He may suggest treatments such as:
Teeth Whitening – A cost effective and efficient way to give your smile a much-needed boost, or complete an entire smile makeover. Dr. Franzen offers both in-office and take-home whitening options.
Porcelain Veneers – Ideal for repairing a number of dental issues like chipping, excessive wear, misshapen teeth, size discrepancies, misalignment, gaps between teeth, and discoloration.
Cosmetic Gum Lifts – If your teeth appear short and your smile looks "gummy," a gum lift procedure done with our dental laser can reveal the smile you never knew you had.
Porcelain Crowns – Designed to replace an entire tooth while protecting your root and complementing your smile.
Dental Implants – The best replacement option for one or multiple missing teeth.
Are You Ready to Reclaim Your Smile?
If the time has come for you to make the changes to your teeth you've been considering, we encourage you to contact Dr. Franzen so you can learn more about what cosmetic dentistry in Milwaukee can do for you. We'll help you select the treatment plan that's right for your goals, lifestyle, and budget.