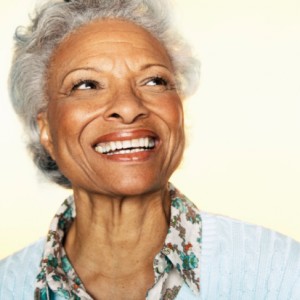 These are some of the most common words that come up when we talk to our patients about how their missing teeth affect their lives. One patient summed it up best when she said, "Missing teeth rob you of everything: eating like you used to, smiling and feeling good about it, some of my words even sound different." If this sounds familiar, it's time to fix your missing teeth — and your Milwaukee cosmetic dentist wants you to know that you've got an excellent option in dental implants.
Dr. Franzen specializes in restorative and implant dentistry, combining excellent care with continuing education and the latest in technology to give you the very best smile. He firmly believes that dental implants are the best solution for most cases of missing teeth — read on to learn more about the devices, how they work and if they're a good choice for your unique mouth.

What Are Dental Implants?
Made of sturdy titanium, dental implants are tiny posts that are surgically placed into your gum. They're the only replacement option that's put directly into your jaw — that's because dental implants replace more than just the tooth. They replace its root, too. That's key to keeping the jaw healthy and preventing further tooth loss down the line.
Once the dental implants have been placed, they're allowed a healing period during which the jaw bone will grow around them, making the implants super sturdy. This ossification stage usually takes from two to six months, but in some special cases Dr. Franzen can place the prosthesis in the very same day. If that's not possible, your new replacement teeth will be securely placed on top of the dental implants once your jaw has fully recovered. Either way, the result is a sturdy, beautiful smile you won't want to hide ever again.
Dr. Franzen Uses Advanced Technology
As someone fully committed to using the best and the latest in technology, Dr. Franzen uses computer-guided implant placement from Astra Tech. This system allows him to create a three-dimensional model that pinpoints the best placement for each implant. With the precision afforded by Astra Tech, Dr. Franzen places exceptional single, partial and full-mouth implant restorations.
Are You a Good Candidate?
In order for dental implant placement to be successful, you will need adequate existing jaw bone. In some cases, tooth loss has resulted in severe deterioration of the jaw, making it difficult for the implants to attach securely. You'll also need to have good oral health overall — the effects of gum disease, for example, can make implant placement difficult.
To ensure you're a good candidate for dental implants, we'll first perform a thorough oral examination and talk to you about your health history. During this consultation, it's important for you to fully communicate any previous or existing conditions you have. Once we confirm you're a good candidate for dental implants, we can begin creating your treatment plan immediately.
Call Us Today
If you're missing teeth and are waiting for a sturdy, successful and affordable solution, don't wait to schedule your appointment with Dr. Franzen. We've been helping our patients smile with confidence for over 25 years, after all — what are you waiting for?