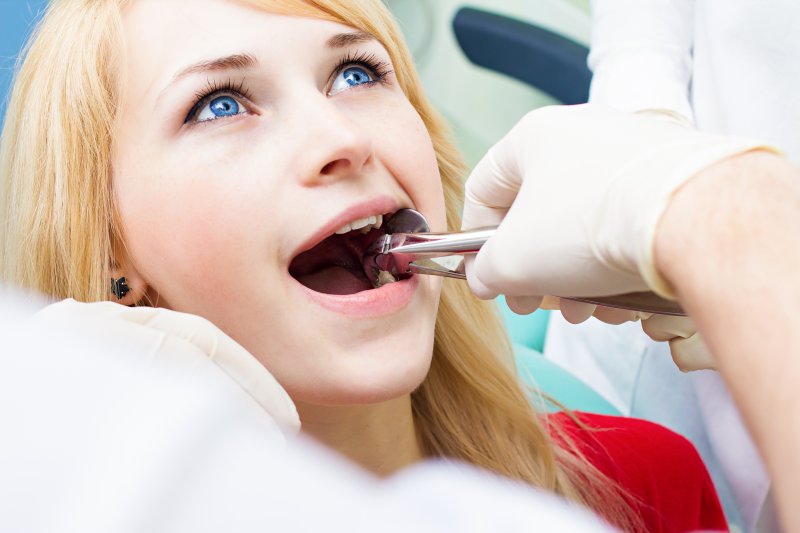 Overall, tooth extraction is perfectly safe for dental patients. The procedure is painless and quick enough not to be a hassle. That said, its recovery process does have some drawbacks regarding travel. Namely, flying too soon after treatment can cause adverse side effects. You'd thus need precautions if and when you decide to do so. Luckily, your local Milwaukee dentist is here to help. Read on, then, to learn the risks of flying after extraction and how you can best manage them.
Flying After Tooth Extraction is Risky
You see, tooth extractions require that you rest for 24-48 hours following care. Doing so ensures proper recovery. As a result, flying is usually discouraged during this period. A plane ride's altitude and air pressure changes could disrupt your healing process. In particular, it'd likely lead to effects such as:
Face Pain & Pressure
High altitude and cabin pressure can cause pain around your face in normal situations. This discomfort often takes the form of sinus pressure, headaches, and toothaches. Such things aren't pleasant.
Recent tooth extraction can make this pain worse. The resulting ache could even get so intense that pain relievers don't work. Should that happen, you might have to "grin and bear" your situation until the flight ends.
Dry Socket
If you don't already know, tooth extractions sometimes lead to a dry socket. This issue occurs when a blood clot fails to form at the treatment site or dislodges before the wound fully heals. It then causes pain due to bone, tissue, and nerve exposure.
If you fly a day or two after extraction, your risk of a dry socket increases. The pressure shifts of a plane ride could easily dislodge a blood clot that's trying to form.
How Can You Prepare and Manage?
Of course, there are ways to manage extraction discomfort on a plane ride. Just remember to practice these tips:
Pack a Dental Travel Kit – For your flight, pack a dental travel kit that includes pain relievers, gauze, a refillable water bottle, etc. You could also bring a resealable bag as a makeshift ice pack.
Make Your Flight Stress-Free – Anxiety and stress make your pain worse. So, use entertainment products that soothe you during the plane ride. A lightweight blanket and a travel pillow could also enhance comfort in your seat.
Eat Soft Foods – Only eat soft foods to ensure airline meals don't disrupt recovery. You could buy some easy-to-eat options at the airport, such as yogurt or smoothies.
Ultimately, you should wait a few days after a tooth extraction before flying. If you can't, though, at least use the tips above!
About the Author
Dr. Barry R. Franzen is a dentist based in Milwaukee, WI, having earned his DDS from the Marquette University School of Dentistry. He's very well-versed in preventive, cosmetic, and restorative treatments, especially various kinds of dental implant procedures. Naturally, you can also count on him for effective tooth extractions that use the latest technology. Dr. Franzen currently practices at Milwaukee Dental Implants and is reachable on his website or by phone at (414)-543-5432.