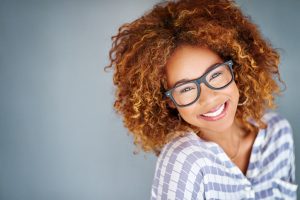 Dr. Barry Franzen, dentist in Milwaukee, is a member of the American Dental Association (ADA), the American College of Prosthodontists, the Academy of Osseointegration and other professional associations. His commitment to professional development and peer accountability, combined with his advanced skills, wide range of services and caring attitude make him one of the best dentists in Milwaukee. Could he and his dental team help you and your family have your best smiles?
Choose a Dentist Who Looks After All Your Needs
Dentistry is more than getting a filling every now and then. Excellent dental care looks at the patient as a whole person whose teeth and gums play a vital part in his or her systemic health–no matter the age or walk of life.
As such, when you select a dentist in the 53227 area, you want one who is skilled in prevention, restoration and aesthetics–in other words, keeping you healthy, restoring well-being if problems arise and helping you look your very best.  Have these things in mind when you begin your search.
How to Search For a New Dentist
While this may seem really basic, please consider the location of your Milwaukee dentist. Does he or she practice close by your home, the kids' schools and your place of employment? In other words, you don't want to go to one dentist for your new porcelain veneer and to another to get the children their six-month check-ups and cleanings.
Check your prospective dentist's website to learn what services are offered and if they fit your needs. You'll want the latest in technology, too–digital x-rays, laser dentistry and other state of the art diagnostic and treatment tools. For instance, Dr. Franzen uses computer-guided technology in the placement of dental implants.
Then, look at qualifications.  They, too, should listed on the practice website. Your new dentist should have wide-ranging experience and credentials from a well-respected dental school. The American Dental Association website offers links to local and state dental associations, giving you a wealth of information on modern dentistry and its best practitioners.
Additionally, speak to friends or coworkers about what dentists they see. Specifically, ask if he or she is satisfied with the dental work itself, the office environment and the kinds of services offered. A trusted friend will be truthful about his or her experience. Also, you may check Angie's List or Healthgrades for actual patient reviews of the dentist you are considering.
Finally, pay a visit, and talk to the professional staff. Tour the office if possible. Look for clean, orderly treatment rooms, comfortable waiting areas and patients who seem at ease. Ask about payment plans, accepted insurances and availability for emergency care. Are the office hours compatible with your busy schedule?
You Can Have a Great Experience
Please contact Barry R. Franzen DDS if you are considering a new dental practice. We'd be pleased to introduce you to our staff and the many services we offer our patients.