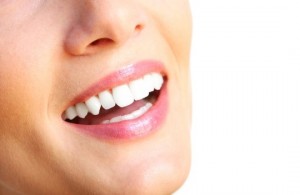 Dental implants are the ideal option for those who have missing teeth but don't want to deal with the discomfort or inconvenience of dentures. If you're considering dental implants, you probably have a lot of questions. Since they are a permanent solution to tooth loss, you want to ensure you're making a wise decision prior to undergoing the procedure. As an implant dentist in West Allis, Dr. Barry R. Franzen, DDS has the answers you're looking for. For over 25 years, Dr. Franzen has been helping patients with their dream smiles through the precision and accuracy of dental implants.

What are Dental Implants?
Dental implants are an alternative to dentures with a nearly 100 percent success rate. Titanium posts are surgically inserted into the gum or jawbone to hold artificial teeth into place. The jawbone naturally bonds to the implant, allowing patients to have as much as 70 percent increased biting force when compared to dentures. Since the implants bond to the bone, they don't cause the discomfort of traditional dentures.
There are a number of different types of implants available depending on your own unique needs. For example, if you need a full mouth restoration, you have the option to use all on four implants, which are held in place with 4 posts. No matter if you're missing one tooth or all of your teeth, there are multiple options available.
What are the Benefits?
Dental implants offer various benefits that aren't achievable with dentures, in addition to a more realistic look that isn't possible with dentures. You'll have a natural looking smile so no one will be able to tell you're wearing implants. Implants are also great for your dental health because they preserve the remaining bone and gum while encouraging new bone growth.
Implants are more hygienic than dentures because there's no adhesives required. You simply care for them as you care for your natural teeth with brushing, flossing, and regular visits to the dentist.
The comfort implants offer is superior when compared to dentures. There is no slipping or even any eating restrictions so you can eat and speak with confidence.
Implants with Your Dentist in West Allis
Choosing dental implant surgery is not a decision that should be taken lightly. Implant surgery is fairly invasive, and although it has a high success rate, you need to ensure the dentist handling your implant procedure has the experience and credentials necessary to perform the procedure from start to finish.
Dr. Franzen has been an implant specialist for more than 25 years. As a dentist in West Allis, he is able to perform all aspects of the implant procedure for a custom smile to last a lifetime. Using unique computer-guided implant technology, he is able to determine the best pinpoints to ensure the implant posts are in the ideal locations for maximum comfort and function. Whether you need one implant or a full mouth restoration, Dr. Franzen has the accuracy you need for a functional and attractive new smile.