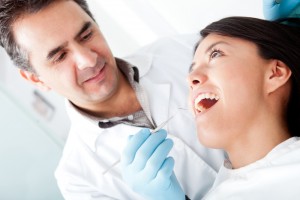 I have a bit of a confession to make. I'm a lot smarter dentist today than when I first started practice some thirty years ago. The years of experience, continuing education and maturity have made me realize I probably made a huge mistake some when I first started my specialty practice.
A recent graduate contacted me and asked if she could come and shadow me from time to time.  This went on perhaps 4-5 times over the course of a year.  I was just fresh out of my residency and nervously trying to get a prosthodontic practice established.  I gave that new dentist my time thinking perhaps it will turn out to be a nice referral.  It became apparent that she never intended to ever refer any patients, she was just trying to gain every advantage for herself to treat these patients in her office.  I ungraciously told her that we could continue the shadowing but a referral from time to time would be expected.  The relationship ended.  I don't even remember her name.
But I said I'm a lot smarter today.  Perhaps because my practice is well established but it most likely has more to do with my own maturity.  Mentorship is an important part of my thought process today and has been for many years.  It is given without expectation of anything in return.  There isn't a week that goes by where someone doesn't call and ask advice on an implant case.  I don't always have the answers but always offer what I do know or resources as to where we might find the answers.
So maybe that mentorship doesn't turn into a referral down the road , so what?  Maybe it does.  Maybe it's just a note from the Doc with a gift card to take my wife out to dinner.  It's all good, because the patient is the one who ultimately benefits.  I didn't see that when I was fresh out of residency but came to realize it soon on.
I just wish I could remember that young dentist's name because with the things I've learned over the past three decades and my own realization of the true meaning of mentorship, if she shadowed our office today, it might actually be worth her time!