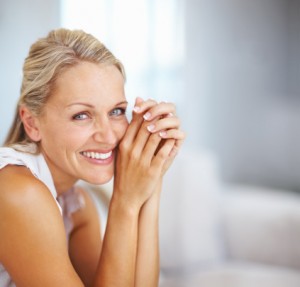 For hundreds of years, tooth loss was widely accepted as an unavoidable part of the natural aging process. As men and women entered their late fifties and sixties, they simply resigned themselves to the fact that they'd soon be losing at least some of their teeth as a matter of course due to their advancing age. Thanks to modern dental solutions, tooth loss is no longer an absolute inevitability, but it does still occur. Patients seeking a reliable tooth replacement solution were once limited to removable prosthetics like dentures, but today's technology makes it possible to restore full functionality and aesthetics with lifelike dental implants. At the Milwaukee, WIprosthodontics practice of Dr. Barry R. Franzen, we specialize in developing customized tooth replacement alternatives to dentures with dental implants.
How Dental Implants Compare to Traditional Dentures
Among the chief complaints cited by denture wearers is the well-known discomfort associated with an ill-fitting prosthetic. Traditional dentures can easily slip out of place while the patient speaks or eats, and the ever-changing surface area of the gums can cause pain and irritation that interfere with daily life. Another issue is aesthetic in nature: Regardless of how well a removable denture is made, it still looks and feels unnatural. This leaves many denture wearers longing for a solution that more closely mimics the stability, strength, and appearance of real teeth. Dental implants offer these advantages and so much more.
Because a dental implant is securely positioned within the bone of the jaw, it provides a reliable, true-to-life foundation for a variety of custom restorations. Implants are capable of supporting single crowns, bridges, and entire arches of artfully crafted replacement teeth. Denture wearers of all ages love the renewed confidence and newfound freedom that come with a new set of teeth that look, feel, and function just like their natural dentition. With dental implants, you can smile openly, indulge in your favorite foods, and once again enjoy the full benefits of an attractive, natural-looking smile.
Saving Your Smile with Dental Implants
Dr. Franzen is a Milwaukee, WI dental implant specialist with advanced training in the art and science of replacing missing teeth. Whether you currently wear dentures or are considering them as a tooth replacement option, we invite you to contact our office today to schedule a dental implants consultation first. With the latest in prosthodontic technology and a commitment to providing his patients with exceptional care, Dr. Franzen can help you experience the improved quality of life, comfort, and self-confidence that come with a complete smile. Conveniently located in Milwaukee, WI, our practice proudly serves patients from communities in the surrounding areas of West Allis, Greenfield, Whitefish Bay, Cudahy, Wauwatosa, and more.