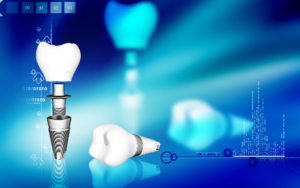 Are you living with an incomplete smile due to tooth loss? You are not alone. In fact, the American College of Prosthodontics reports that at least 120 million adults in the United States are missing at least one tooth. To fill the empty space, you may have tried traditional tooth replacement options, like a dental bridge and crowns; however, you were left feeling dissatisfied. As a result, you are now considering dental implants in Milwaukee. Although you have heard about their benefit, you still have several questions about the treatment. To help you make a wise decision, here are the facts that you need to know about the procedure.

What are Dental Implants?
Dental implants are unlike any other dental prosthetic for missing teeth because they replace both the root and the crown. By surgically placing a biocompatible titanium implant post into the jawbone, it provides a secure and sturdy foundation for the dental crown. Due to the treatment process and materials used, they closely look and feel like natural teeth. In fact, when compared to traditional dentures, they have an increased biting force of over 70%.
How Successful are Dental Implants?
When performed on the ideal candidate and with the right aftercare, like maintaining your oral hygiene, dental implants have the potential to last for a lifetime. On average, they have over a 95% 10-year success rate.
How Many Teeth Can Dental Implants Replace?
Dental implants can replace a single tooth, multiple teeth, or all your teeth. When one tooth is missing, a single unit is used, which consists of a dental implant post, an abutment, and a dental crown. For several teeth missing in a row, a dental bridge is created to fill the space. It is then held in place using one or two implant posts. An entire arch can be replaced using an average of 4 dental implant posts to anchor a custom-made denture to the jawbone.
Can Dental Implants Stop Bone Loss?
Dental implants are the only option that preserves your bone density from the complications of tooth loss. By surgically placing the implant post into the jaw, it stimulates the bone to encourage new growth.
How Much Do Dental Implants Cost?
There is no set price tag for the procedure as there are several factors that influence the amount you can expect to pay, such as the number of missing teeth, if any additional procedures are needed, and your dental insurance.
Are Dental Implants Right for Me?
Generally, if you have good oral and overall health, you are a candidate for the procedure; however, your prosthodontist in Milwaukee will perform a comprehensive consultation to ensure that they are the right choice for you.
Complete Your Smile Today
If you are ready to treat your tooth loss, take the first step to a new smile by scheduling a consultation with your prosthodontist.
About Barry R. Franzen
Dr. Barry R. Franzen is a trusted prosthodontist in the community for advanced dental procedures, like dental implants. Supported by more than 18 years of experience in implant dentistry, he can help you complete your smile. Contact our office today schedule your consultation for dental implants.