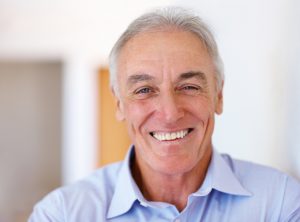 When you are missing one or more of your teeth, you understand the daily challenges it presents. Eating and chewing the foods that you're used to can become difficult, causing your nutrition to suffer. Talking, smiling and interacting with people may feel embarrassing, which takes a toll on your confidence. The good news is that dental implants are offering patients many options for replacing one or more missing teeth, and these options will add esthetics and function to your smile. Dr. Barry Franzen is your premiere dental implant specialist in Milwaukee, and he discusses ATLANTIS Conus Abutments, which is the advanced system that he uses for tooth replacement.
What are ATLANTIS Conus Abutments?
Dentures have always been a great choice for folks who are missing most or all of their teeth. A denture is a removable appliance, typically made of acrylic, with prosthetic teeth that are custom designed to complete your smile and restore function so you'll be able to eat and chew again. There's a learning curve for patients associated with traditional dentures, and it takes some time for them to figure out how to eat and talk without the denture moving or slipping.
Dental implants have been used over the years to attach to a denture, making it a more stable and secure fit for patients, and greatly reducing the learning curve. Patients are able to eat and talk without slippage almost immediately, and the denture can still be removed for cleaning and sleeping because it snaps into the implant system. Adjustments are still needed from time to time to ensure proper fit and function of the denture.
ATLANTIS Conus Abutments are cone shaped abutments that provide an even more secure fit for dentures because of their unique cone shape. Dentures fit more securely and need less adjusting, and yet they're still removable, offering patients the best fit available for an implant supported denture. Dr. Barry Franzen is utilizing the ATLANTIS system in his practice because he understands how important it is for his patients to feel comfortable and confident with their dentures.
Am I a Candidate for ATLANTIS Conus Abutments?
If you're missing multiple teeth, the first place to start is a consultation with Dr. Franzen to determine what type of treatment will be best for your needs. After examining your mouth and discussing your lifestyle and goals with you, Dr. Franzen can make recommendations for suitable treatment options. If dentures are in your future, Dr. Franzen will discuss using the ATLANTIS system for your denture and he'll explain the procedure to you.
Whether you're missing one or most of your teeth, just know that there is hope! If you're considering dental implants in Milwaukee, contact our office today to learn more about how we can help you.